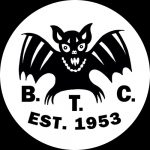 Een introductie tot de Bristol Tattoo Club
april 3, 2017

april 3, 2017

nl

https://www.killerinktattoo.nl/skin/frontend/killer/default/images/logo.svg

https://www.killerinktattoo.nl/
Wanneer het komt tot tattoo instituties, geen is zo wel bekent en heeft zoveel historie als de Bristol Tattoo Club.
De Bristol Tattoo Club, of in het kort BTC, was het idee van de Champion tattoo artiest van heel groot Brittannië, de legendarische Les Skuse.
Les had het idee voor de BTC in 1951, maar het is pas begonnen als een officiële club in 1953.
De BTC was met een doel gesticht: om het bewustzijn van het goede in tattoos te verhogen en proberen weg te blijven van de misvatting dat alleen 'slechte mensen' of mensen die in het leger zitten tattoos hebben.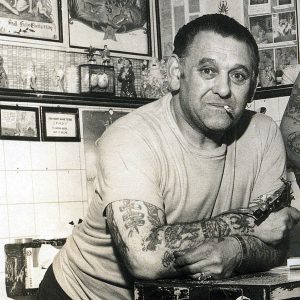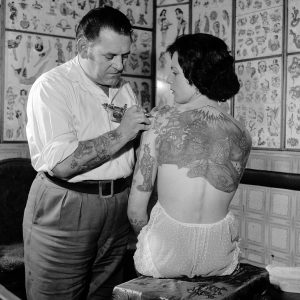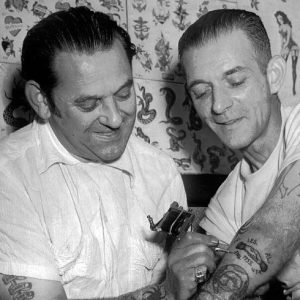 En zo, de Bristol Tattoo Club was geboren, ze hielden hun eerste conventie in de White Horse public house in Bristol en verhuisden in latere jaren naar een groter gebouw.
Na vele geweldige conventies in Bristol, Les Skuse bracht de Bristol Tattoo Club naar America toe, waar het vele beroemde artiesten als fans had. Zoals Sailor Jerry Collins en Tattoo Jack.
Les heeft de BTC gedraaid tot zijn dood in 1973, daarna heeft zijn zoon Danny (Les Skuse Jr) het overgenomen.
Na een operatie heeft Danny de teugels overgedragen naar de laatste president, Jimmie Skuse. Hij is begonnen met het transformeren van de Bristol Tattoo Club naar hun Glorie dagen.