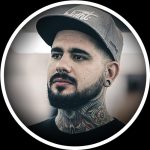 Gesponsorde Artiest van de Maand - Chris Papadakis
juli 1, 2019

juli 1, 2019

nl

https://www.killerinktattoo.nl/skin/frontend/killer/default/images/logo.svg

https://www.killerinktattoo.nl/
Chris Papadakis is een ongelooflijke traditionele tatoeëerder en eigenaar van Moth en Rose Tattoo in Athene, Griekenland. Als je van levendige kleuren, vette lijnen en traditionele thema's houdt, moet je zeker zijn werk bekijken!
Nadat hij zich bezighield met verven tijdens zijn jeugd en later graffiti spuiten als tiener, begon Chris te tatoeëren in 2010 en werkte hij de komende jaren in verschillende studio's in zijn geboortestad Athene om zijn vak te leren.
Met drie jaar tattoo ervaring besloot Chris dat het tijd was om zijn eigen ruimte te creëren, wat leidde tot de geboorte van zijn eigen studio Moth and Rose Tattoo in de noordwestelijke stad Peristeri in Athene.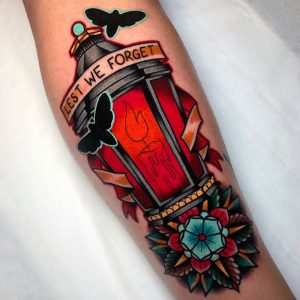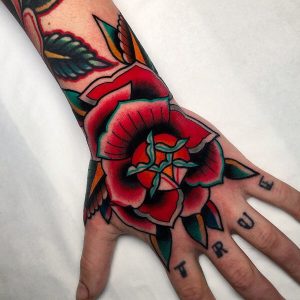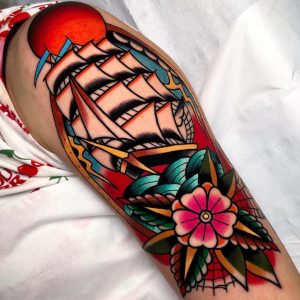 Tegenwoordig is Moth and Rose Tattoo de thuisbasis van mede-tattoo-artiesten Manos 'Manu' Paterakis en Alex Fraser, evenals piercer Evi Filippou.
De enige constante is altijd al de felle en gewaagde traditionele Americana-tatoeage van Chris Papadakis geweest, die door de jaren heen talloze successen heeft weten te vergaren op conventies in Europa en de VS.
Chris maakt zijn schone en levendige tatoeages met behulp van diverse benodigdheden van Killer Ink, waaronder Dynamic Ink, Eternal Ink, Solid Ink, Dermalize Pro, INK-EEZE Green Glide, Hustle Bubbles Deluxe, Tatsoul Disposable Tubes, Critical Tattoo power supplies en DarkLab Gorilla Click Ergo Grips.
Je kunt op de hoogte blijven van het laatste werk van Chris Papadakis door hem te volgen op Facebook  en Instagram!