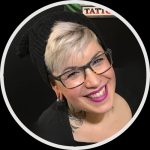 Gesponsorde Artiest van de Maand - Debora Cherrys
april 7, 2017

april 7, 2017

nl

https://www.killerinktattoo.nl/skin/frontend/killer/default/images/logo.svg

https://www.killerinktattoo.nl/
Als het gaat om de beste neo-traditionale tattoo artiest, is er maar één koningin, en haar naam is Debora Cherrys.
Gevestigd in Madrid, Spanje, Killer Ink gesponsorde artiest Debora Cherrys begon haar reis om multi-award winnende tattoo artiest te worden in mei 2012 en werkt op het moment in La Mujer Barbuda tattoo shop in Getafe.
Hoewel Debora zegt dat ze graag bekend wilt zijn voor realisme zowel als neo-traditionele stijlen. Het is de neo-traditionele stijl dat het meest populair blijkt te zijn op sociale media en conventies.
Tijdens de laatste Limerick Tattoo Conventie, heeft Debora 'Best of zaterdag', 'Best of Sunday' en 'Best of Show' gewonnen met haar Neo-traditionale tattoo - een ongeloofwaardige daad!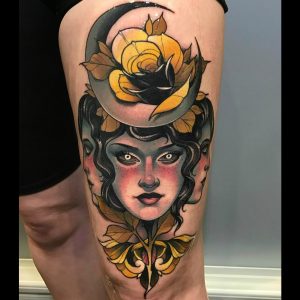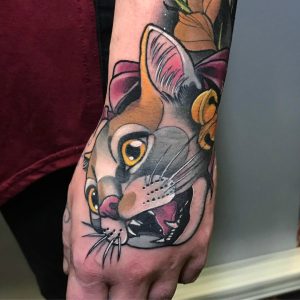 Terwijl de prijzen die ze door de jaren heen heeft gekregen een bewijs zijn van de kwaliteit van haar tatoeages, is dat niet het enige dat haar zo geweldig maakt.
Ze is een van de beste artiesten in de wereld, maar ze is ook een van de aardigste, je kunt haar altijd op de conventies vinden met een grote glimlach op haar gezicht en met veel liefde voor haar werk.
Het is een van de reden waarom we zo enorme trots zijn om haar als Killer Ink gesponsorde artiest te hebben!
Als je meer van Debora Cherrys' geweldige werk wilt zien, bekijk haar Facebook en Instagram pagina's.