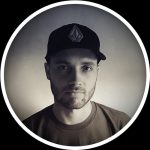 Gesponsorde Artiest van de Maand - Jean Mognon
augustus 1, 2019

augustus 1, 2019

nl

https://www.killerinktattoo.nl/skin/frontend/killer/default/images/logo.svg

https://www.killerinktattoo.nl/
Jean Mognon is een in Brazilië geboren, in Frankrijk gevestigde tatoeëerder die door de jaren heen de lof heeft verzameld met zijn opvallende realisme-werk, waaronder 'Best of Show' op de beroemde Cezanne Tattoo Conventie van vorig jaar!
Jean stapte in de sporen van zijn vader, die ook een tattoo-artiest was, op jonge leeftijd in de industrie en tatoeëert al ongeveer 15 jaar.
Jean komt oorspronkelijk uit Brazilië en is momenteel gevestigd in de schilderachtige Franse stad Clermont-Ferrand - de thuishaven van de door Killer Ink gesponsorde kunstenaar Thomas Carli-Jarlier Na een stage bij tattoo-studio Angel Tattoo LC, is Jean nu te vinden in de onlangs gelanceerde Vision d'Art Estudio.
Jean is het beste in zowel kleur als zwart en grijs en heeft bij verschillende gelegenheden de aandacht getrokken met zijn gedetailleerde realisme-tatoeages.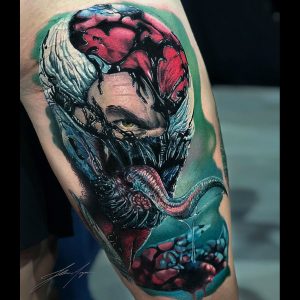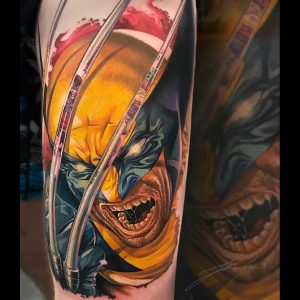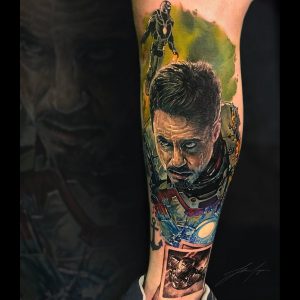 Hoewel hij in de loop der jaren verschillende prijzen heeft gewonnen, kwam misschien zijn grootste onderscheiding op de Cezanne Tattoo Conventie 2018, waar Jean de prestigieuze 'Best of Show' trofee won. Jean verbaasde de juryleden met zijn uitstekende tattoo op basis van de Marvel-stripboekschurk Carnage, die hij in 28 uur gedurende drie dagen voltooide.
Om zijn realistische werk te maken, gebruikt Jean verschillende benodigdheden van Killer Ink Tattoo, waaronder Hustle Butter Deluxe tattoo care, Inkjecta machines, Eternal  en World Famouse tattoo-inkten en cartridges van KWADRON en Cheyenne HAWK.
Zorg ervoor dat je Jean Mognon op zijn Facebook- en Instagram-pagina's volgt om op de hoogte te blijven van zijn nieuwste tatoeages!