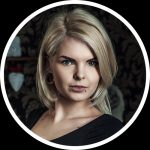 Gesponsorde artiest van de maand – Sandra Daukshta
maart 6, 2017

maart 6, 2017

nl

https://www.killerinktattoo.nl/skin/frontend/killer/default/images/logo.svg

https://www.killerinktattoo.nl/
Wist je dat Letland de wijdste waterval heeft in Europa? Maar meer belangrijk, het is het land dat ons de geweldige tattoo artiest Sandra Daukshta heeft gegeven!
Sandra begon met tatoeages in haar moederland voor dat ze naar de grootste Lets tattoo parlour verhuisde, Home of Tattoos, in de hoofdstad Riga.
In 2017 is ze verhuisd naar Frankrijk met haar vriend en tattoo kameraad Mihail Neverovs. Ze zijn beide begonnen bij Clermont-Ferrand in Noire Ink, welke gedraaid wordt door een andere Killer Ink gesponsorde artiest, Thomas Carli-Jarlier, en zijn vrouw Vasilisa Carli-Jarlier.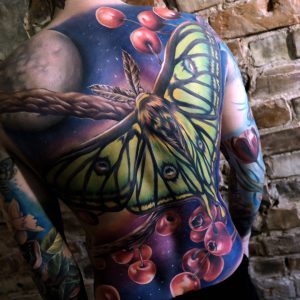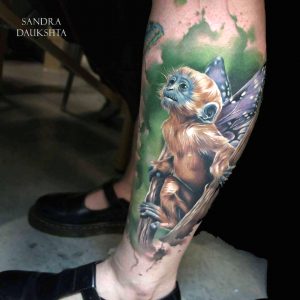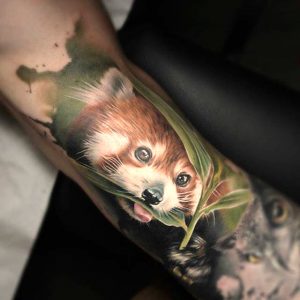 Sandra Daukshta is bekent voor haar gaffe realistisch kleur werk, special voor haar realistisch dieren tattoos.
We namen de tijd om met haar te spreken op de 2017 Milano Tattoo Conventie, waar ze '2nd best of Saturday' oppakte voor haar geweldige tattoo: een aap met vlinders vleugels!
Zorg ervoor dat je haar vol kleur rug stuk bekijkt dat ze mee bezig is, het is geweldig!
Om meer werk van Sandra Daukshta te bekijken, ga naar haar Facebook of Instagram pagina.