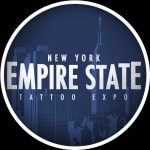 Hustle Butter Deluxe - New York Empire State Tattoo Expo 2019
augustus 22, 2019

augustus 22, 2019

nl

https://www.killerinktattoo.nl/skin/frontend/killer/default/images/logo.svg

https://www.killerinktattoo.nl/
We gingen de vijver over naar de New York Empire State Tattoo Expo 2019 om onze nieuwste video te filmen met Supreme Hustler en M.C. Richie Bulldog en Hustle Butter Deluxe!
In New York hebben we enkele van 's werelds beste tattoo-artiesten in actie gezien die met ongelooflijke tatoeages werken met behulp van het assortiment tattoo-verzorgingsproducten van Hustle Butter Deluxe.
Klik op de onderstaande knop om de video te bekijken!
De New York Empire State Tattoo Expo 2019 bleek weer een ongelooflijk evenement te zijn met uitstekende tatoeëerders, informatieve seminars en heel veel hustlin!
Speciale shout out naar de door Killer Ink gesponsorde kunstenaar Igor Mitrenga die erin slaagde om 'Best of Show' te winnen met een geweldig stuk dat hij deed in samenwerking met collega Hustle Butter Deluxe pro-kunstenaar Levgen Knysh!
You can't knock the hustle!