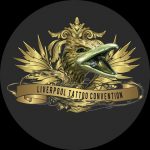 Killer Ink Tattoo op de Liverpool Tattoo Convention
Mei 31, 2017

Mei 31, 2017

nl

https://www.killerinktattoo.nl/skin/frontend/killer/default/images/logo.svg

https://www.killerinktattoo.nl/
Er is geen betere manier om een weekend door te brengen dan op de 10de verjaardag van de Liverpool Tattoo Conventie!
Aan het begin van de maand zijn we naar de tattoo conventie gegaan hier in onze eigen stad om een gloed nieuwe video te maken met goede vrienden, gesponsorde artiesten en een groep meiden die met vuur speelde ...
Zorg ervoor dat je hem niet mist, het staat hieronder!
Voor het vieren van hun 10de verjaardag, hadden ze 250 artiesten die aan het tatoeëren waren het helle weekend en live muziek van verschillende artiesten. Ook was de geweldige groep The Fuel Girls en komedie figuur Jonny Strange aanwezig.
En er is natuurlijk niemand anders die de 'Hustle' naar Liverpool kan brengen zoals onze goede vriend Richie Bulldog dat doet - de man achter het Hustle Butter Deluxe tattoo care merk.
Net als op de Milano Tattoo Conventie in februari, onze gesponsorde artiest Ryan Smith en Jay Freestyle hebben de 'Best of show' gewonnen voor een ander geweldige samengewerkt stuk. Ryan heeft ook de 'People's Choice Award' mee naar huis genomen of de 2017 UK Tattoo Awards.
Gesponsord artiest Damian Gorski heeft de 'Best Large Colour' en '2nd Best of Show' gewonnen. Mark Bester's kleurwerk heeft ervoor gezorgd dat hij met de '2nd Best Large Colour' naar huis is gegaan.
Benieuwd naar wat onze volgende conventie is, houw dan een oogje op onze social media pagina's!