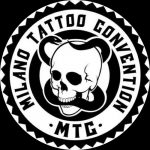 Killer Ink Tattoo op de Milano Tattoo Conventie
maart 3, 2017

maart 3, 2017

nl

https://www.killerinktattoo.nl/skin/frontend/killer/default/images/logo.svg

https://www.killerinktattoo.nl/
Milan is bekent als de 'fashion capital', maar ze weten ook een 'killer' tattoo conventie op te zetten.
Aan het begin van Februari zijn we naar Italië vertrokken voor de 22nd Annual Tattoo conventie, ze hielden het dit jaar in Europa's grootste conventie center, de Milano Congressi.
Gedurende de drie dagen hebben we een video gemaakt dat een paar van onze goede vrienden en gesponsorde artiesten erin heeft aan het werk aan geweldige tattoos.
Bekijk het hieronder!
Het beste was dan ook nog dat onze gesponsorde artiest Ryan Smith de prijs van 'Best of show' mee naar huis nam voor een geweldig samengewerkt stuk met Nederlandse gebaseerde artiest Jay Freestyle.
Andere prijzen zijn gegaan naar; sponsorde artiest Debora Cherrys ('Best of Friday') en Sandra Daukshta ('2nd Best of Saturday'), en onze goede vriend Benjamin Laukis ('Best of Saturday').
Neem een kijkje op onze Social Media voor de volgende conventies waar we zullen zijn!