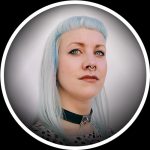 Gesponsorde Artiest van de Maand – Kati Berinkey / Rockin Rabbit
december 3, 2018

december 3, 2018

nl

https://www.killerinktattoo.nl/skin/frontend/killer/default/images/logo.svg

https://www.killerinktattoo.nl/
Kati Berinkey, aka Rockin Rabbit, is een spectaculaire Hongaarse tattoo artiest die bekend staat om opvallende neo-traditionele tattoos en is gevestigd in Portugal.
Na haar studie Graphisch Ontwerpen bij de Moholy-Nagy Universiteir van Art & Design in de Hongaarse hoofdstad Budapest, Rockin Rabbit heeft veel volgers geworven de afgelopen jaren met haar sketchy neo-traditionele tattoo stijl.
Ze kan gevonden worden in Bat Country Club, een tattoo studio in Porto dat pas begin dit jaar geopend was en tevens de werkplek is van nog een gesponsorde Killer Ink tattoo artiest, Lucas Ferreira.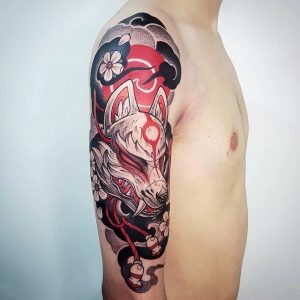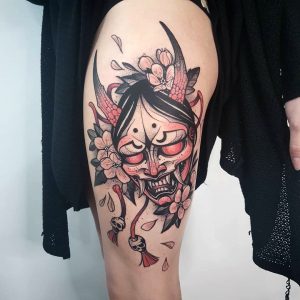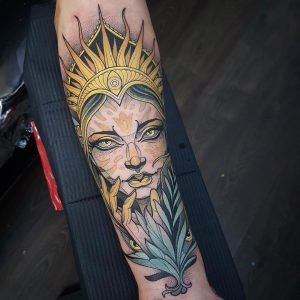 Als ze niet in Portugal is, is Kati op guest spots en conventies over heel Europa – Mocht u het nog niet gezien hebben, bekijk hier hoe ze verschijnt in onze 2018 Milano Tattoo Convention video!
Het maakt niet uit of ze haar neo-traditionele stijl in kleur of in grijs/zwart doet, Rockin Rabbit is kundig met beiden!
Om haar kunstwerk te maken, gebruikt Kati verschillende benodigdheden van Killer Ink Tattoo, onder andere Dermalize PRO nazorg.
Zorg ervoor dat u Rockin Rabbit's werk bekijkt en volg haar op Facebook en Instagram !