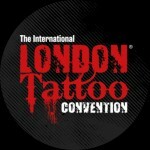 Tattoo Timelapses - London Tattoo Convention 2019
november 19, 2019

november 19, 2019

nl

https://www.killerinktattoo.nl/skin/frontend/killer/default/images/logo.svg

https://www.killerinktattoo.nl/
Tijdens de London Tattoo Conventie in 2019 hebben we wat tijd vrijgemaakt om onze hoofdvideo te filmen om enkele veelgeprezen artiesten vast te leggen die aan een reeks ongelooflijke tatoeages werken!
Klik op de onderstaande video's om te zien hoe Grace Neutral, Mambo, El Uf, Lewisink, Mystik en Matthieu Duquenois pronken met hun gerenommeerde bodyart-vaardigheden!
Grace Neutral
De Britse kunstenaar Grace Neutral, op korte rijafstand van Tobacco Dock, bracht haar populaire stijl van tatoeëren naar de London Tattoo Conventie in 2019 met een met de hand geprikte bloem.
Mambo
De Italiaanse tatoeëerder Mambo viel op tijdens de London Tattoo Conventie 2019 met zijn unieke stijl, die hij "destrutturato" noemt - in wezen een gedeconstrueerd object met dikke, gewaagde zwarte lijnen en levendige kleurblokken.
El Uf
El Uf brought the horror stylings to the 2019 London Tattoo Convention, with the Spanish tattooer creating a creepy Junji Ito-inspired piece.
Lewisink
De Franse tatoeëerder Lewisink staat bekend om zijn ingewikkelde geometrische werk en hij stelde de Londense tattoo-conventie 2019 niet teleur met een enorm zwart achterstuk!
Mystik
2019 markeerde het 15e jaar van de London Tattoo Conventie, dus wat is een betere manier om alle herinneringen die worden gedeeld te vieren dan deze "Nostalgische" belettering van de Australische tattoo-artiest Mystik?
Matthieu Duquenois
Master of Sak Yant tatoeëren Matthieu Duquenois toonde zijn vaardigheden met een Khem Sak op de London Tattoo Conventie 2019, met de in Frankrijk geboren kunstenaar die een stuk in traditionele Thaise stijl schenkt aan een verzamelaar van zijn werk.