Boek: Mike DeVries – Tattoo prodigies V2
SKU BK-MDV-PRODIGIESV2
In voorraad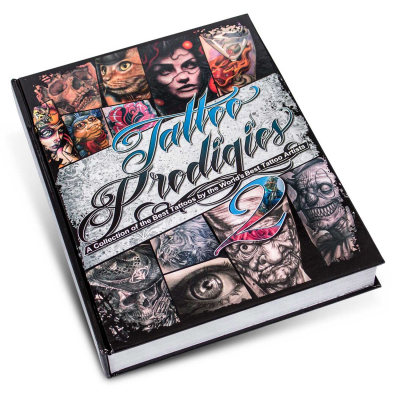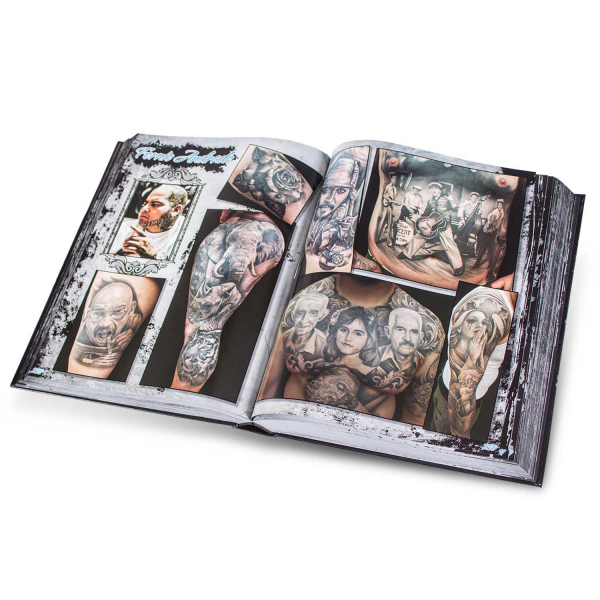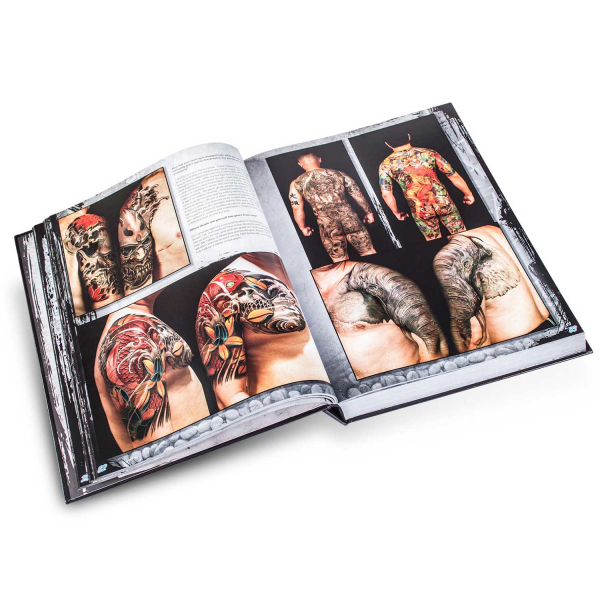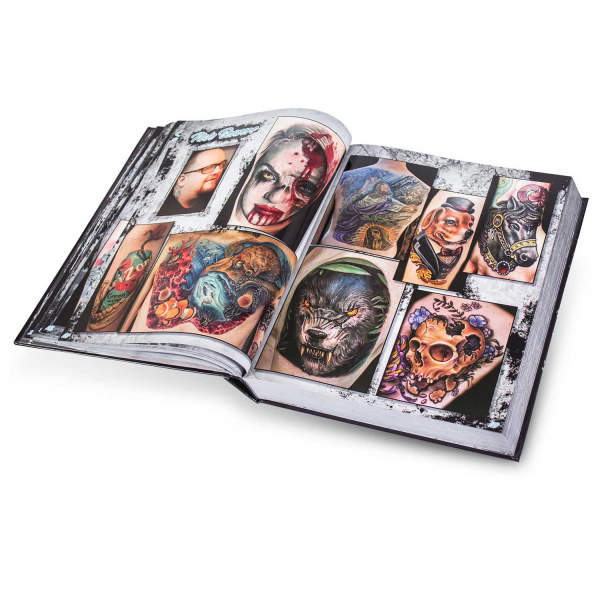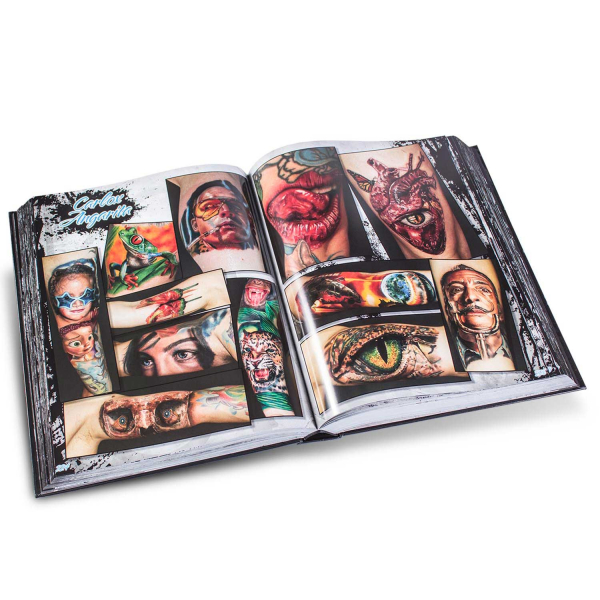 Tattoo Prodigies 2: A Collection of the Best Tattoos by the World's Best Tattoo Artists.
Er is 2 jaar gewerkt aan dit fenomenale boek en nu is het er eindelijk! Alle 600 pagina's zijn volledig in kleur geprint en bevatten 170 speciaal geselecteerde tattooïsten met meer dan 2,000 foto's, 68 interviews en het heeft ook een tattoosamenwerkingssectie achterin het boek.
Tattoo Prodigies 2, heeft twee keer zoveel kunstenaars, met twee keer zoveel pagina's als het eerste Prodigiesboek, voor dezelfde prijs! Vandaag de dag zijn er enorm veel getalenteerde kunstenaars in de tattoo wereld. Tattoo Prodigies 2 bevat de beste tattoo-artiesten ter wereld met speciaal geselecteerde kleurengallerijen vol imposante tattooprestaties. Het bevat tevens inpirerende verhalen en interviews, en veel van de interviewvragen zijn niet de typische vragen die u in de meeste interviews ziet. Lees het maar om erachter te komen.
Artiestenlijst bevat: Guy Aitchison, Victor Portugal, Jeff Gogue, Steve Moore, Bob Tyrrell, Jesse Smith, Nick Baxter, Myke Chambers, Shige, Mike DeVries, Stephane Chaudesaigues, Cory Norris, Carlos Torres, Roman, Durb Morrison, Josh Woods, Paul Booth, Deano Cook, Jess Yen, Kore Flatmo, Josh Duffy, Juan Salgado, Jim Sylvia, Big Meas, Chris Jones, Darcy Nutt, Nicklas Westin, Tim Harris, Shawn Will, Nate Beavers, Timmy B, Jeff Ensminger, Jason Butcher, Oleg Turyanskiy, Carl Grace, Mike Demasi, Monte, Bez, Benjamin Laukis, Bj Betts, Paul Acker, Stefano Alcantara, Frank La Natra, Big Gus, Randy Engelhard, Liz Cook, Julio Rodriguez, Timothy Boor, Rich Pineda, Tanane Whitfield, JP Wikman, Franco Vescovi, Elvin Yong, Megan Hoogland, Bugs, Carlox Angarita, Jim Hayek, Liorcifer, Crispy Lennox, Brent Olson, Fernie Andrade, Tater, Shane Gallagher, Mike Parsons, Kari Barba, Don McDonald, Dillon Forte, Aric Taylor, James Tex, Sean Sullivan, Dan Henk, John Anderton, Fabz, John Barrett, Robert Pho, Sean Herman, Jason Stephan, Teneile Napoli, Sam Clark, James Kern, Jeremiah Barba, Zack Singer, Tony Ciavarro, Robert Atkinson, Megan Massacre, Jack Ribeiro, DJ Minor, Brad Bako, Marc Durrant, Benjamin Moss, Daniel Chashoudian, Andrzej Lipczynski, Tommy Lee Wendtner, Jay Wheeler, Big Sleeps, Dongkyu Lee, Ryan Mullins, London Reese, Michele Wortman, Cory Cudney, Dan Hazelton, Andy Engel, Mikko Kiviranta, Fishero, Byron Drechsler, Christian Perez, Matt Jordan, Aaron Bell, Ivano Natale, Katelyn Crane, Niki Norberg, Oddboy, Paolo Acuna, Tim Kern, Ryan Hadley, Ken Patten, Justin Hartman, Adrian Dominic, Dominick McIntosh, Tim McEvoy, Ivan Stankov, Steve Morris, Mario Rosenau, Katherine 'Tatu Baby' Flores, Anabi, Ty McEwen, Jamie Lee Parker, Andre Acosta, Sergio Sanchez, Steve Wimmer, Bullet BG, Josh Payne, Jose Perez Jr., Tommy Montoya, Matteo Pasqualin, Javier Obregon, Sweet Laraine, Chad Chase, Nate Banuelos, Antonio Macko Todisco, Mike Rubendall, Dmitry Vision, Montalvo, Fernando Fly, Carson Hill, Larry Brogan, Seunghyun Jo, Tom Strom, Ron Russo, Darren Wright, Andrey Barkov, Evan Olin, Ron Meyers, Mike Riina, Tomasz Tofi Torfinski, Silvano Fiato, Delaine Neo Gilma, John Wayne, Craig Gardyan, Jack Rudy, Shane O'Neill, Robert Kane, Nikko Hurtado.
Technische Specificaties:
Afmetingen (inches): 13 (L) x 10 (W) (33 cm x 25 cm)
Hardback cover
600 Pagina's
Dit boek is niet alleen mooi om te zien voor verzamelaars en artiesten, de inhoud is ook motiverend voor degenen die willen leren en verbeteren. Koop uw exemplaar en geniet van een inspirerende reis!
Levering
Alle bestelling die op een werkdag voor 16.00 uur geplaats worden, zullen nog dezelfde dag verzonden worden.

Verzendkosten zijn afhankelijk van de grootte en gewicht van de bestelling en beginnen bij €9,95 voor bezorging via UPS. Levering op de volgende werkdag is ook mogelijk.
Garantie