Total Tat Tool Studio Management Software
SKU TOTAL-TATTOOL
In voorraad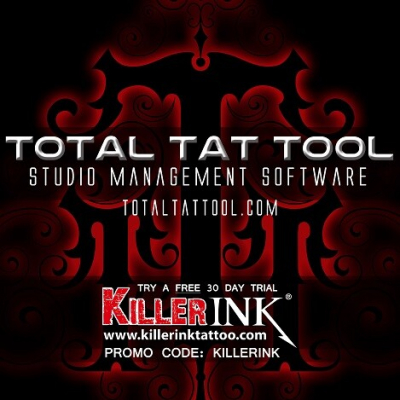 Of u nu uw afspraken wilt organiseren of uw inventaris, bestaande projecten, cliënteninformatie, of artiestenopdrachten, Total Tat Tool maakt het snel en gemakkelijk om totale controle te hebben over alle administratieve taken van uw studio. Wanneer dan ook, waar dan ook, zonder installatieproces en volledig onafhankelijk van het bestuursysteem dat u gebruikt. Met kenmerken als het synchrosniseren van kalenders is uw agenda overal waar u maar bent toegankelijk.
Van afspraken inboeken tot toestemmingsformulieren, Total Tat Tool houdt al uw essentiële taken en procedures veilig bij. Het beste is, dat u uw Total Tat Tool account overal kunt bereiken via Cloud. Tattoo-artiest of studio-eigenaar, deze innovatieve software kan u beiden tijd en geld besparen.
Door de industrie, voor de industrie.
Wilt u zelf de total tat Tool ervaren? Bekijk dan www.totaltattool.com en voer de leveranciercode: KILLERINK in om een gratis proefperiode van 14 dagen te ontvangen!
Levering
Alle bestelling die op een werkdag voor 16.00 uur geplaats worden, zullen nog dezelfde dag verzonden worden.

Verzendkosten zijn afhankelijk van de grootte en gewicht van de bestelling en beginnen bij €9,95 voor bezorging via UPS. Levering op de volgende werkdag is ook mogelijk.
Garantie